VIETNAMESE COMMUNITY IN AUSTRALIA – WA Chapter Inc.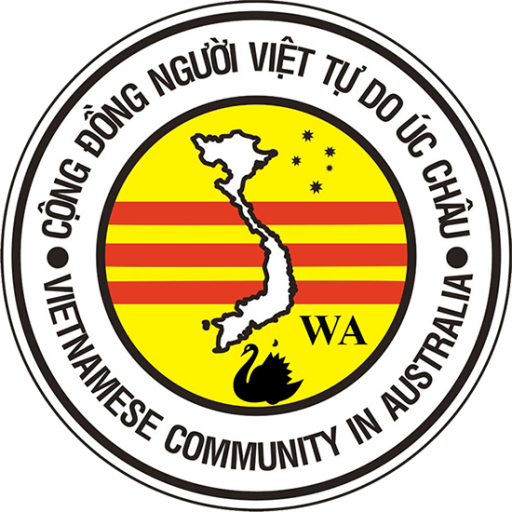 CỘNG ĐỒNG NGƯỜI VIỆT TỰ DO ÚC CHÂU – TÂY ÚC
Established 1978  –  ABN 78 936 522 494
MEDIA RELEASE
16 September 2018
Re: A new wave of harsh oppression in Vietnam – Hunger strike by activist TRAN Huynh Duy Thuc since 14.8.2019
We write to inform you of the Hanoi communist government's current oppression on peaceful activists, and to ask for your support in objecting this appalling human right abuse in Vietnam.
To date, more than 130 social and environmental activists have been brutally assaulted by plain clothed police disguised as thugs, later arrested, and condemned to decade-long imprisonment on fabricated charges. Among those arrested is Mr TRAN Huynh Duy Thuc, a prominent figure who has entered his 33rd day of hunger strike to appeal against his harsh 16 years sentence and the inhumane treatment of all prisoners of conscience in Vietnam. Their "crimes" were only to promote democracy, to oppose dictatorship, to fight against plagued corruption and injustices and to protect the environment against disaster.
The Hanoi regime has ferociously clamped down on its own patriotic citizens who stand up against China's aggression. This reflects a painful truth that the ruling Communist Party led by Ho Chi Minh has secretly sold Vietnam to China back in the early 1950s in exchange for weaponry used to invade the Republic of South Vietnam. Hanoi is now under Communist China's strict directives, is therefore turning a blind eye on China's infringement on Vietnam's territorial sovereignty, and goes against the national pride by suppressing the will of the people, covering up for their crime against ancestors and national patriotism.
Most recently, the Vietnamese communist government breached civilised international protocols when it kidnapped a Vietnamese national seeking asylum in Germany in broad daylight, on German soil. They pay absolutely no respect to the world because they believe arrogantly that we desperately need trades with them more than they need us.
We would like to call for Australia's attention and objection to the grave human rights violations in Vietnam. Vietnam is a signatory of many world treaties on Human Rights but never honoured any of them, disrespectfully ignored the international communities. The Hanoi government has no shame or credibility so Australia must exert extreme care in dealing with this gangster government.
We strongly demand that:
Hanoi must release immediately and unconditionally all prisoners of conscience held unlawfully on fabricated charges, especially Mr TRAN Huynh Duy Thuc.
Hanoi must respect the rights of the people to voice their concerns on the nation's security and sovereignty in the wake of China's aggressive behaviour.
Hanoi must respect the United Nations Declaration of Human Rights, to which Hanoi is a signatory, and respect citizens' right cited in their Declaration of Independence 1945.
Hanoi must end the unelected Communist Party's role, its puppet parliament where almost all so-called politicians are Communist Party members, and yield the power of governance to the will of the people through genuine democracy.
We declare the Communist Party's rule unlawful, we do not recognise their un-elected governmental apparatus and affirm they have no legitimate authority to act on behalf of the Vietnamese population.
Your kind support is deeply appreciated.
On behalf of the Vietnamese Community in Australia – WA Chapter,
Dr Anh Nguyen, MD, MBBS.
President elect.